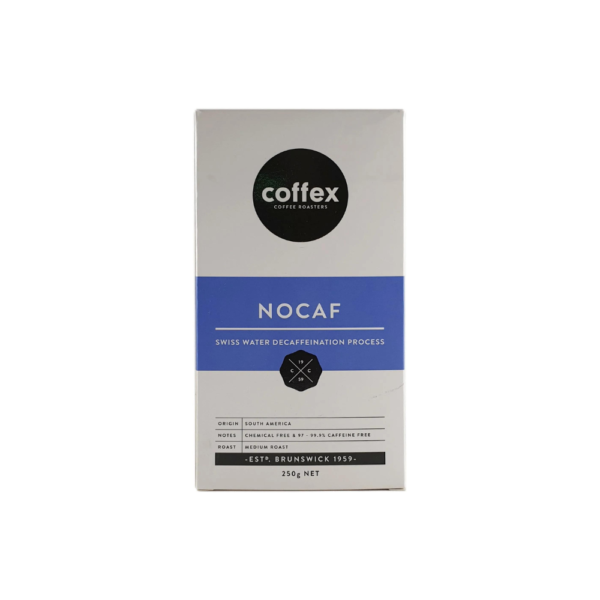 Coffex – Nocaf ground
$9.25
Coffex – Nocaf ground. Premium decaffeinated beans are sourced with careful attention to flavour and quality. This smooth and delicate blend has been processed via the Swiss Water Decaffeination process which removes up to 99.7-99.9% of caffeine from the coffee. Delicious coffee without the guilt of caffeine.
Mix of South American beans.
*Royal Nut Company has joined forces with Coffex, a well-loved Brunswick coffee institution. We are extremely excited about this new step on our food journey and we can't wait for you to be a part of it. You can find all of our Coffex range online and in our Brunswick store.