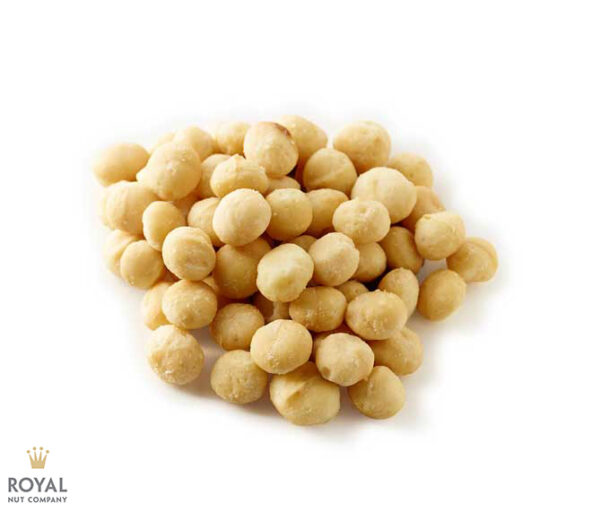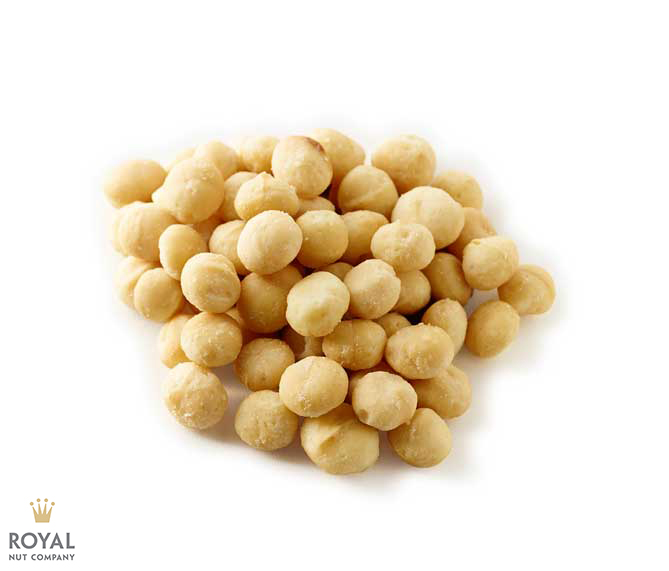 Dry Roasted Unsalted Macadamia
From: $12.00
Our special dry roasting process brings out the sweet, earthy characteristics of this delicious nut. High in natural oils, these help carry the flavour after roasting. Available in salted and unsalted. NEW BULK 5KG PRICE AVAILABLE!
Nutritional Info

| | | |
| --- | --- | --- |
| GRAMS PER SERVE | 50 | |
| SERVES PER PACK | 5 | |
| | PER SERVE | PER 100g |
| ENERGY | 1536kJ | 3073kJ |
| PROTEIN | 3.8g | 7.6g |
| FAT, TOTAL | 38.1g | 76.2g |
| SATURATED | 5.15g | 10.3g |
| CARBOHYDRATE | 2.25g | 4.5g |
| SUGARS | 2.25g | 4.5g |
| SODIUM | 1.5mg | 3mg |

Ingredients

Macadamias

Health Benefits

Macadamias contain antioxidants and are a natural source of healthy monounsaturated fats, which are needed for optimal heart health, general wellbeing and vitality. They have a similar amount of monounsaturated fats to olive oil, and these fats contribute to heart health. Macadamias also contain manganese, which is used in bone formation, and are a good plant source of iron: great for vegetarians and those wanting to reduce their animal protein intake. They are an excellent source of thiamin (vitamin B1), a water-soluble vitamin that is particularly importantfor the production of energy from food. The fibre in macadamias also promotes healthy bowel function. Our Aussie Macadamias are also naturally low in sodium, sugars and contain potassium.

Country Of Origin

Product of Australia

Storage Instructions

Keep refrigerated before and after opening to ensure long-lasting freshness

How To Use

Use these in salads, serve with your roast, chop and add to stir fries or just grab a bag and enjoy on their own: these premium grade nuts taste like they've just come out of the oven!