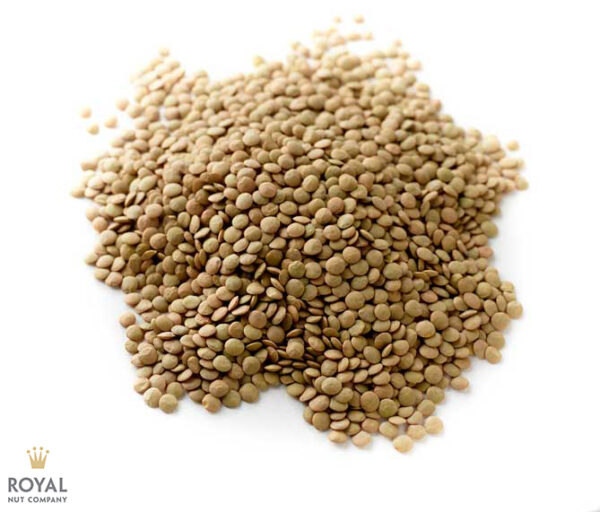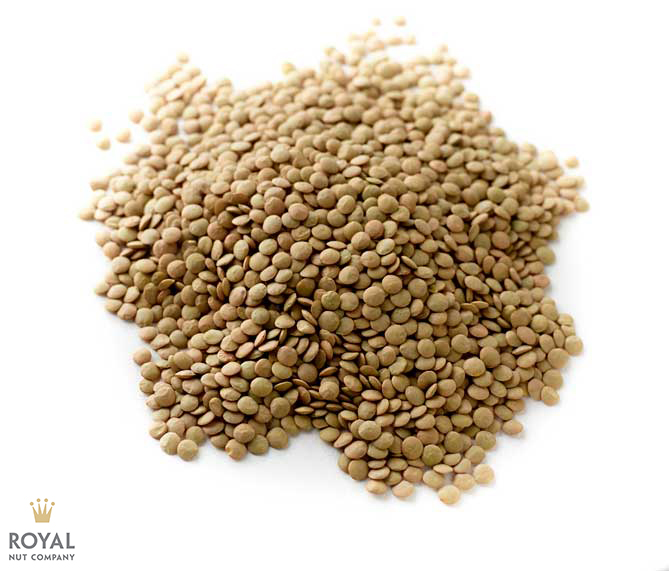 Green lentils
From: $4.00
Green lentils. Since Biblical times, Green lentils have been a staple food. Sometimes known as Continental lentils, they are small khaki- to light green-coloured legumes that hold their shape if not overcooked. Boasting a glossy exterior, they have a robust and peppery flavour.
Nutritional Info

| | | |
| --- | --- | --- |
| GRAMS PER SERVE | 50 | |
| SERVES PER PACK | 20 | |
| | PER SERVE | PER 100g |
| ENERGY | 548.5kJ | 1097kJ |
| PROTEIN | 14g | 28g |
| FAT, TOTAL | 0.5g | 1g |
| SATURATED | 0.05g | 0.1g |
| CARBOHYDRATE | 10.05g | 20.1g |
| SUGARS | 2.7g | 5.4g |
| SODIUM | 5mg | 10mg |

Ingredients

Green lentils

Health Benefits

Loved by vegans and vegetarians across the globe, this beauty of a legume is a gem if you are after a natural source of plant protein. They contain the third-highest levels of protein of all legumes! Lentils are a low GI food and provide a steady, slow-burning energy due to their unique combination of fibre and complex carbohydrates. Lentils are also a source of iron, which helps transport oxygen throughout your body and is key to energy production.

Country Of Origin

Product of Canada packed in Australia.

Storage Instructions

Store in a cool dry area away from direct sunlight

How To Use

Lentils can be used in salads, soups, stews and any other dish where extra texture is desired. We offer green lentils from Australia and Canada. Try tossing buckwheat soba noodles with cooked lentils, small broccoli florets and leeks. Dress with olive oil mixed with garlic and ginger. Or how about trying a simple Moroccan lentil soup? After cooking lentils, add diced vegetables of your choice and season with soy sauce, coriander, cumin, turmeric and cayenne.