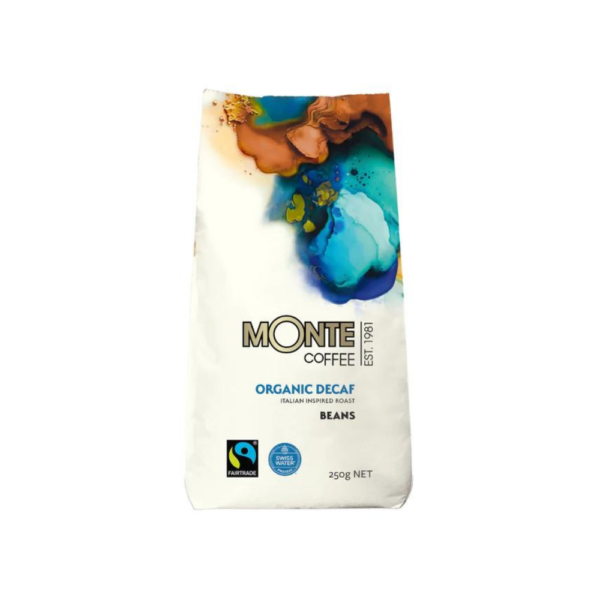 Monte Coffee – Organic decaf beans
$14.45
Monte Coffee – Organic decaf beans. If you love a rich full flavoured coffee without the caffeine, this Fairtrade, Organic & Natural Swiss Water Method decaf is for you. 99.99% of caffeine is extracted from this coffee without any harmful chemicals.
All the attributes of a caffeinated coffee, less the caffeine. Delivers a rustic orange crema and brightness on the palate. The finish features mild, clean and sweet fruitiness.
100% Fairtrade certified and sourced from Fairtrade producers.