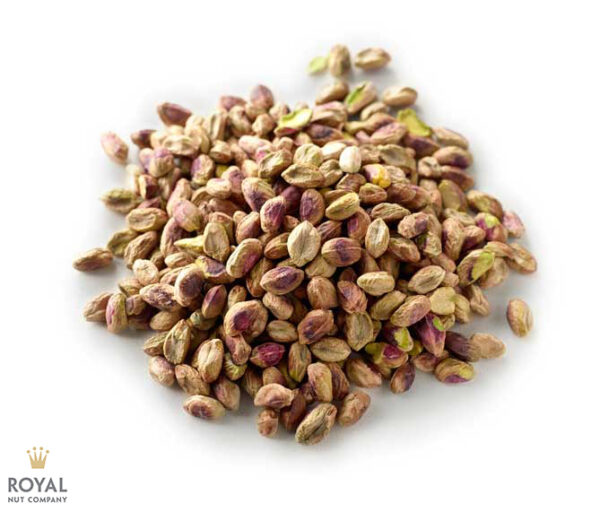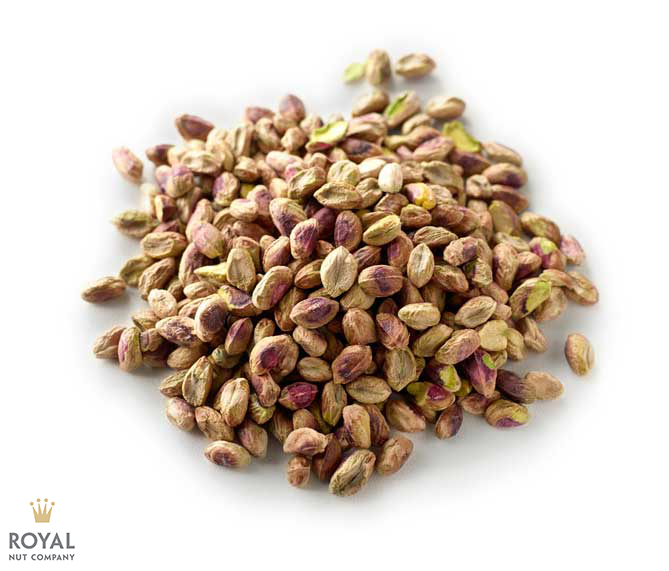 Raw Pistachio Kernel
From: $12.00
We're pretty nuts! Native to the Middle East, pistachios are one of the oldest flowering nut trees- evidence suggests we were eating them as early as 7000B.C. Legend has it that the Queen of Sheba decreed pistachios an exclusively royal food, forbidding commoners from growing the nut for personal use! Well, because we are the Royal Nut Company, we decree that these nuts should be shared by everyone!
Nutritional Info

| | | |
| --- | --- | --- |
| GRAMS PER SERVE | 50 | |
| SERVES PER PACK | 5 | |
| | PER SERVE | PER 100g |
| ENERGY | 1166kJ | 2332kJ |
| PROTEIN | 10.3g | 20.6g |
| FAT, TOTAL | 22.2g | 44.4g |
| SATURATED | 2.7g | 5.4g |
| CARBOHYDRATE | 14g | 28g |
| SUGARS | 3.8g | 7.6g |
| SODIUM | 0.5mg | 1mg |

Ingredients

Pistachio kernels

Health Benefits

Pistachios are a source of protein and fibre, assisting with a healthy digestive system and regular bowel function. They also contain iron, which helps move oxygen around the body to produce energy and folate which is essential for healthy new growth. They are a source of thaimin, folate, copper and vitamin B6 which is essential for making haemoglobin, which carries oxygen through the blood stream to cells, vitamin B6 also has wide-ranging effects on the nervous system. Pistachios are jam packed with antioxidants and healthy fats.

Country Of Origin

Product of USA

Storage Instructions

Keep refrigerated before and after opening to ensure long-lasting freshness

How To Use

Add them to salads for a tasty and attractive addition, replace pine nuts in pesto or add them to biscotti and cakes. Yum!