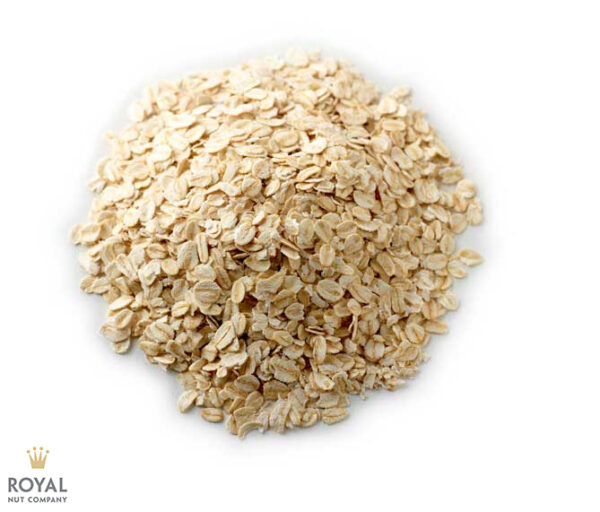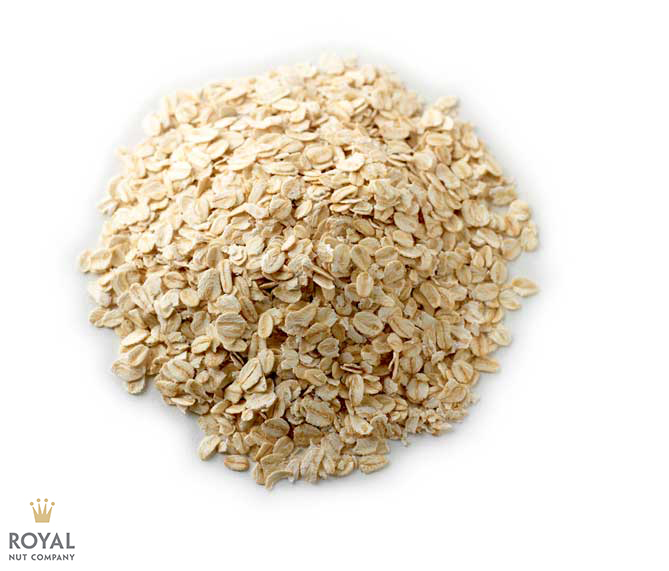 Rolled Oats
From: $4.50
Rolled Oats are oat grains that have had the husks removed before they are steamed and flattened. Steaming stabilises the oat to prevent rancidity, which occurs surprisingly quickly once the oats have been de-hulled and rolled. Perfect as is for muesli or granola, our rolled oats take approximately five minutes of cooking to make porridge. NEW BULK 5KG PRICE AVAILABLE!
Nutritional Info

| | | |
| --- | --- | --- |
| GRAMS PER SERVE | 50 | |
| SERVES PER PACK | 20 | |
| | PER SERVE | PER 100g |
| ENERGY | 795.5kJ | 1591kJ |
| PROTEIN | 6.55g | 13.1g |
| FAT, TOTAL | 4.4g | 8.8g |
| SATURATED | 0.85g | 1.7g |
| CARBOHYDRATE | 28.3g | 56.7g |
| SUGARS | 0.5g | 1g |
| SODIUM | 1.5mg | 3mg |

Ingredients

Oats

Health Benefits

The most notable health benefit of oats is the high content of soluble fibre, namely beta-glucans, which can help lower cholesterol re-absorption (if at least 3g of beta-glucans are consumed per day as part of a diet low in saturated fat). In addition, the high level of fibre helps you to feel full for longer and maintain a healthy bowel and digestive system. Oats are also a source of essential minerals like iron, magnesium, selenium and manganese. These nutrients help form a strong immune system, strong bones, and work as powerful antioxidants. The B vitamins thiamine and biotin found in oats also help to unlock the energy from food.

Country Of Origin

Product of Australia

Storage Instructions

Store in a cool dry area away from direct sunlight

How To Use

Raw rolled oats can be used as a base for muesli with your favourite seeds, nuts and dried fruit or mixed with coconut sugar, honey, coconut oil and your choice of seeds, nuts and fruit to make a delicious granola. Heat with water or milk and add sugar, honey or fruit to flavour to make a rich, creamy porridge. You can also use oats to make yummy ANZAC biscuits.