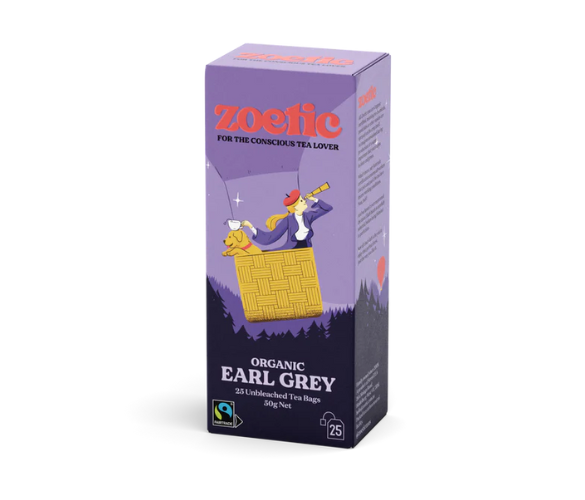 Zoetic Organic Earl Grey
$6.00
Dreamers unite! The Earl Grey enclosed was blended especially for you—exactly how you like it. Let that distinct floral aroma and citrus flavour be the air under your wings as you float away into that wonderful world of yours.
This brew is as balanced, as smooth, and as elegantly delicious as you are. Now I KNOW you can't stop at just one cup.
Organic Certified
Fairtrade Certified
All Zoetic teas are Organic certified, meaning no chemicals, pesticides, or other nasties are sprayed on the crop itself. As tea goes unwashed during production, it's SUPER important that your cuppa is clean and green.
What's more, our Fairtrade certification ensures all workers that pick & pack the tea have decent working conditions. Neat, huh?