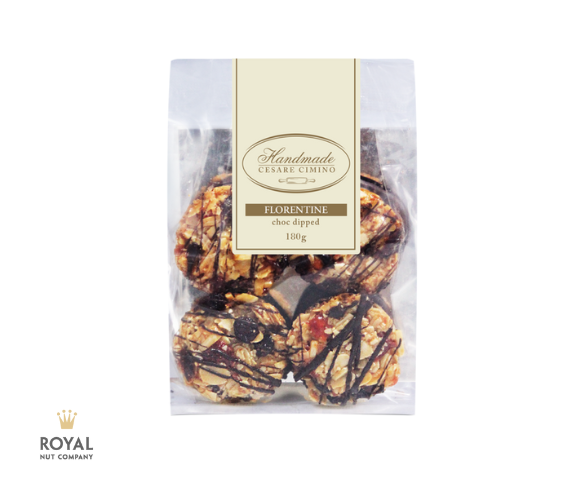 Florentines choc dipped
$10.00
From Cesare Cimino. A combination of Almond Flakes, Almond Slither, Cherries and dried Sultanas mixed with a delicious caramel sauce, the product delivers a crunchy bite yet a chewy decadent centre dipped in delicious melted dark chocolate. This product is super premium for the Cesare Cimino range.
100% AUSTRALIAN OWNED.
Please note that this is a seasonal product and online stock is limited.