PEANUT BUTTER CUPS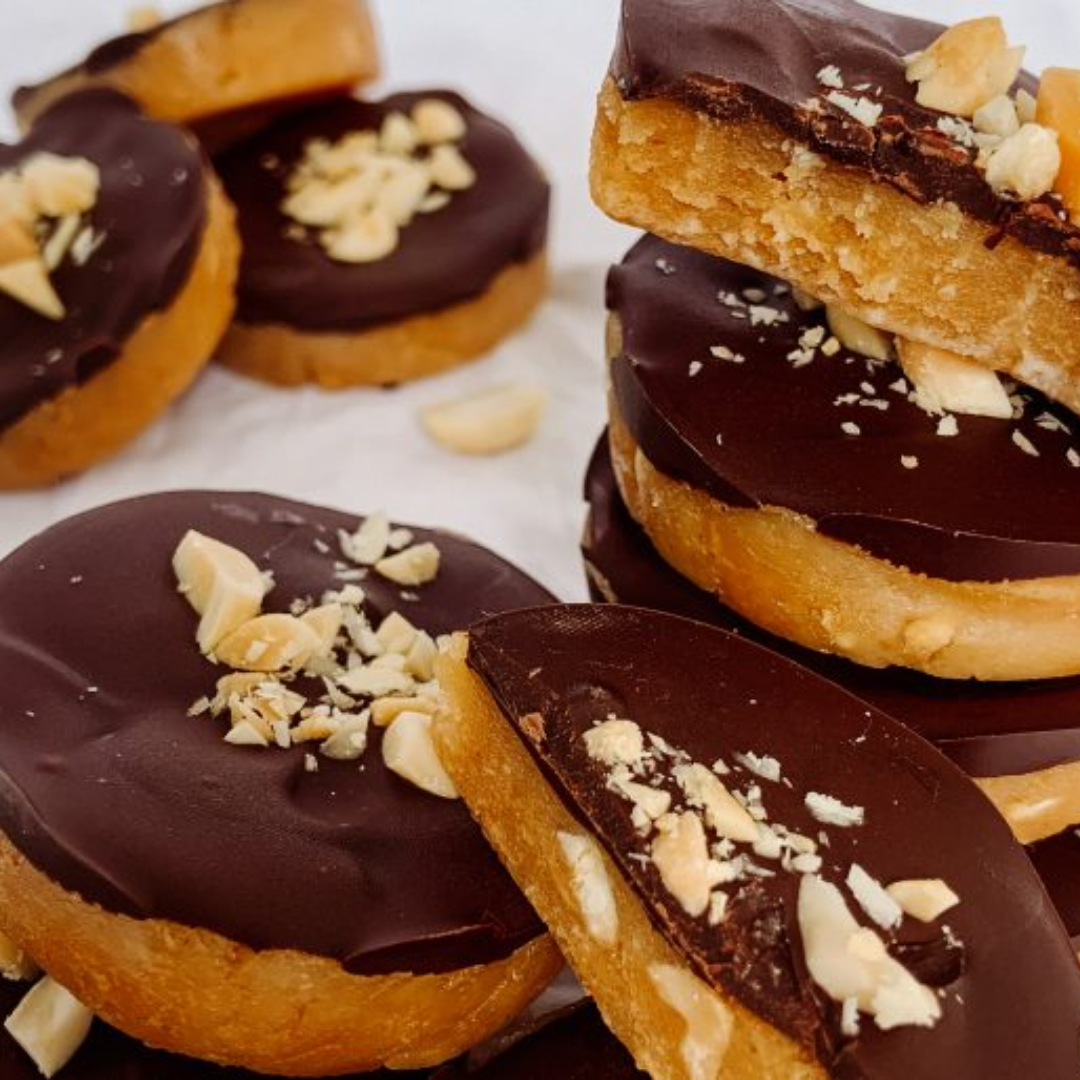 Ingredients
1 cup almond meal
1/2 cup natural peanut butter
1 tbsp honey
1/4 cup plant milk
1/4 cup peanuts, roughly chopped (plus extra for the garnish)
120g dark chocolate
Foodie Facts
Recipe courtesy of Rebecca Gawthorne, dietitian and nutritionist of @nourish_naturally, and Caitlin McKenzie of @caitlinmckenzienutrition
Method
Place all the ingredients, except the dark chocolate, in a bowl and mix until well combined.
Divide the mixture evenly, and press into 10 silicone moulds (or muffin casings).
Melt the chocolate using the double boiler method, and pour over the mixture.
Garnish with some extra chopped peanuts.
Place in the freezer for 2-3 hours to set.Enjoy!
Serves 10 people