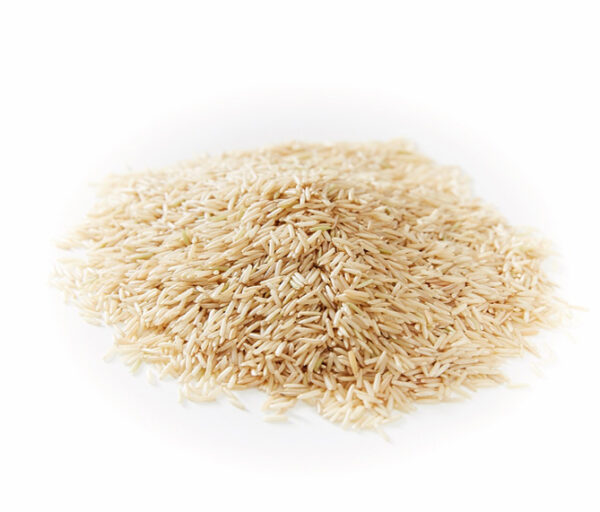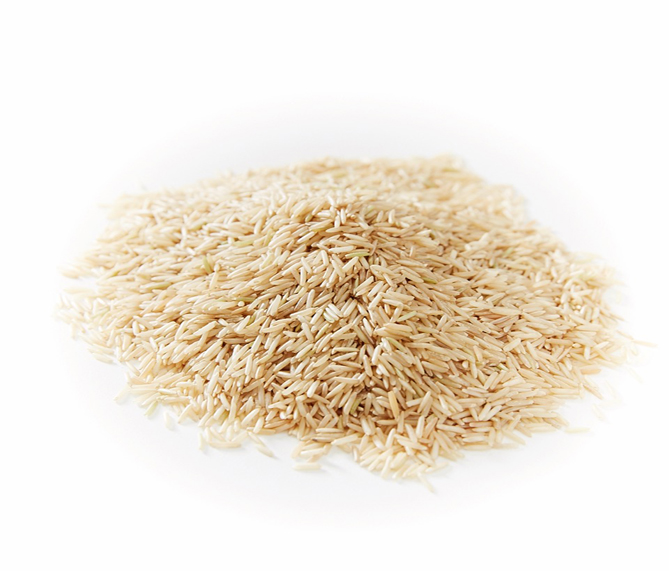 Brown Basmati Rice
From: $6.00
Brown Basmati rice. Derived from the Pusa variety of basmati rice, Kohinoor brown is un-milled rice, a kind of whole grain, with a mild nutty flavour. The process that produces brown rice removes only the outermost layer of the rice kernel and is the least damaging to its nutritional value. This is why Kohinoor brown is highly recommended by healthcare practitioners. Enriched with carbohydrates, proteins, calcium, and iron, Kohinoor brown basmati's high fiber content improves digestion and reduces cholesterol. So dig in and find yourself in the brown of health.
Nutritional Info

| | | |
| --- | --- | --- |
| GRAMS PER SERVE | | |
| SERVES PER PACK | | |
| | PER SERVE | PER 100g |
| ENERGY | | |
| PROTEIN | | |
| FAT, TOTAL | | 2g |
| SATURATED | | |
| CARBOHYDRATE | 74g | 25%g |
| SUGARS | | |
| SODIUM | 1mg | |

Ingredients

Brown Basmati Rice

Country Of Origin

Product of India

Storage Instructions

Store in cool, dry and hygienic place

How To Use

Choose one of following methods according to your usual practice of cooking and the desired quantity. For best result, wash the uncooked rice under warm running water, until the water runs clear. Adjust the cooking time to achieve the rice firmness your prefer. Closed pot method: Measure one cup of brown basmati rice and rinse.In a pan measure 2 and half to 3 times water of brown basmati rice quantity. Boil the water and pour the brown basmati rice in it Boil for 10 minutes and sitr occasionally.Reduce heat, cover and simmer for 10-15 minutes or until the water is obsorbed.One can add margarine or salt if desired.For soft rice, use a little more water. Microewave method: In a microwave safe dish take 2 and half cups of water and add one cup of brown basmati rice.Cover and microwave on high for 5 minutes.Microwave the brown basmati rice at the medium for 20 minutes.Let it stand for 5 minutes.it is recommened that 1 cup be prepared in the microwave at a time.