ALMOND CHIA AND CRANBERRY COOKIES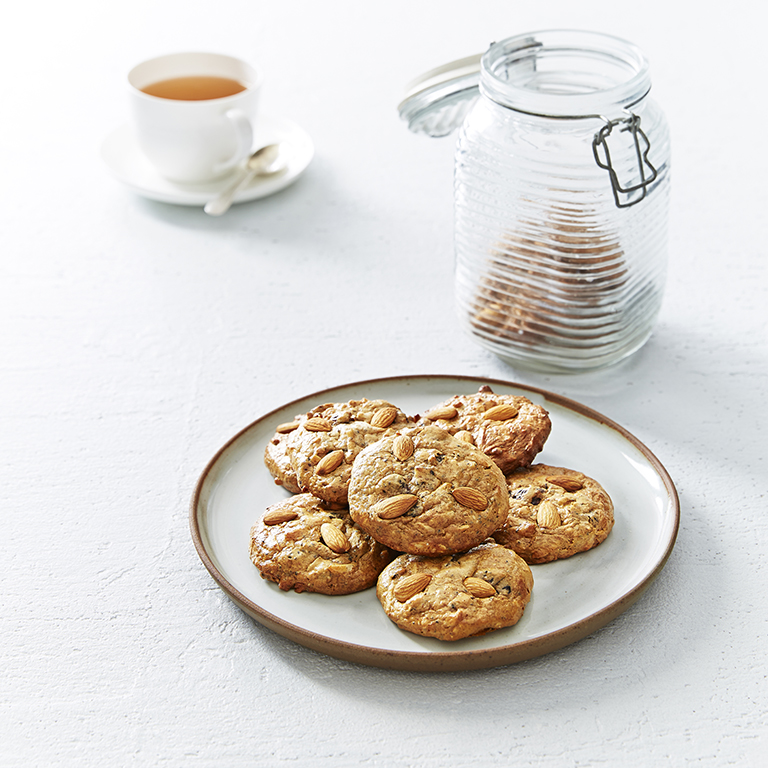 Ingredients
135g/1 cup almond/almond and chia butter
80g/ 'Öìcup pure maple syrup
1 egg
½ teaspoon baking soda
½ teaspoon pink himalayan salt
60g/ ½ cup dried cranberries
100g/ 1 cup slivered almonds
1 Tbsp chia seeds
pink himalayan sea salt for topping
35g/ ¼ cup almonds for topping.
Foodie Facts
Dried cranberries are a great source of dietary fiber and antioxidants.
Method
Preheat oven to 160°.
In a mixing bowl or using an electric mixer, beat the almond butter, maple syrup, egg, baking soda,and salt until well combined and creamy.
Gently fold in the slivered almonds, dried cranberries and chia seeds to the mix.
Spoon tablespoon sized balls of the dough onto a baking tray lined with baking paper, top eachcookie with an almond to decorate.
Bake until cookies turn a slight golden brown underneath, around 15-20minutes
Once done, set the cookies aside to cool on the tray. Enjoy!
Recipe by The Royal Nut Company.
Makes 12 cookies