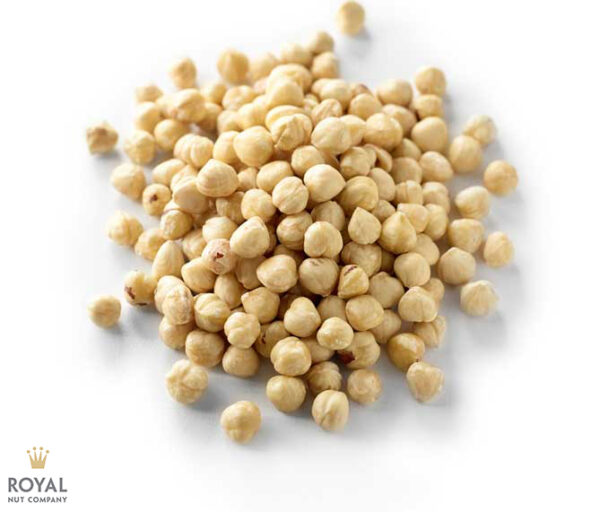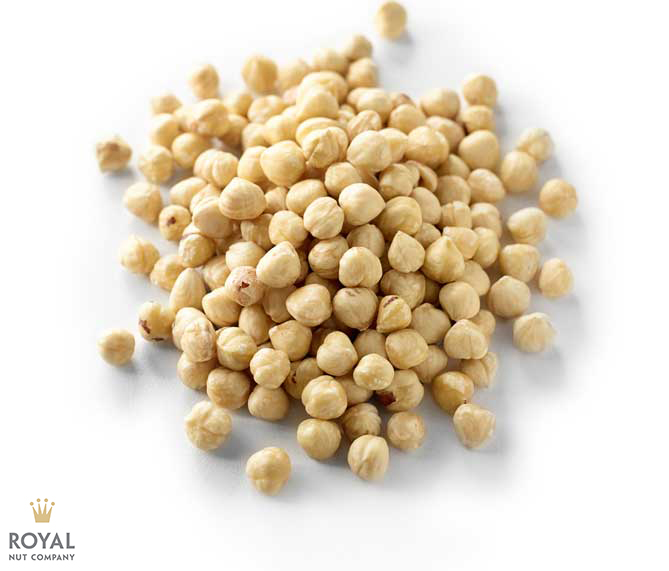 Raw Blanched Hazelnut
From: $8.00
Ready to use in your next culinary creation! We've taken the hassle out of removing skins so they are ready to go! We remove the slightly bitter tasting skin around the hazelnut, leaving a perfectly smooth, creamy nut.
Nutritional Info

| | | |
| --- | --- | --- |
| GRAMS PER SERVE | 50 | |
| SERVES PER PACK | 5 | |
| | PER SERVE | PER 100g |
| ENERGY | 1315kJ | 2630kJ |
| PROTEIN | 6.85g | 13.7g |
| FAT, TOTAL | 30.6g | 61.2g |
| SATURATED | 2.35g | 4.7g |
| CARBOHYDRATE | 8.5g | 17g |
| SUGARS | 1.75g | 3.5g |
| SODIUM | 2.5mg | 5mg |

Ingredients

Hazelnuts

Health Benefits

Hazelnuts are incredibly nutritious! They provide fibre and protein to keep you feeling fuller for longer. They are high in healthy monounsaturated fats and packed full of antioxidants, such as vitamin E, copper and manganese, which can help protect the body against free radical damage.Vitamin E is also important in maintaining healthy skin, hair and nails.Hazelnuts contain iron which helps move oxygen around the body and folate which is essential for new growth and particularly important during and around pregnancy.They are a source of B vitamins which are important in proper cell and energy metabolism. Hazelnuts are also a source of potassium, copper, calcium and magnesium. These minerals provide many health benefits, including regulating a healthy blood pressureimproving bone and teeth formation and density.Copper plays a vital role in protecting against and improving some forms of arthritis, slowing down the overall aging process, and even stimulating brain cells. Copper also works to increase immunity, protecting against common sicknesses.

Country Of Origin

Product of Turkey

Storage Instructions

Keep refrigerated before and after opening to ensure long-lasting freshness

How To Use

These are ideal for incorporating into baking or sweets and are in high demand from fussy chocolatiers!