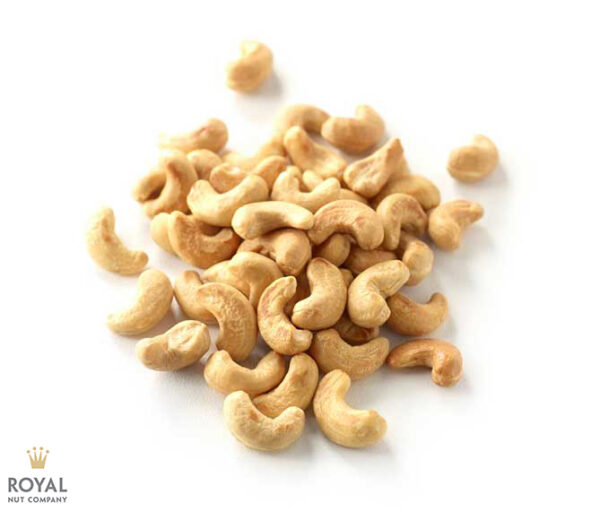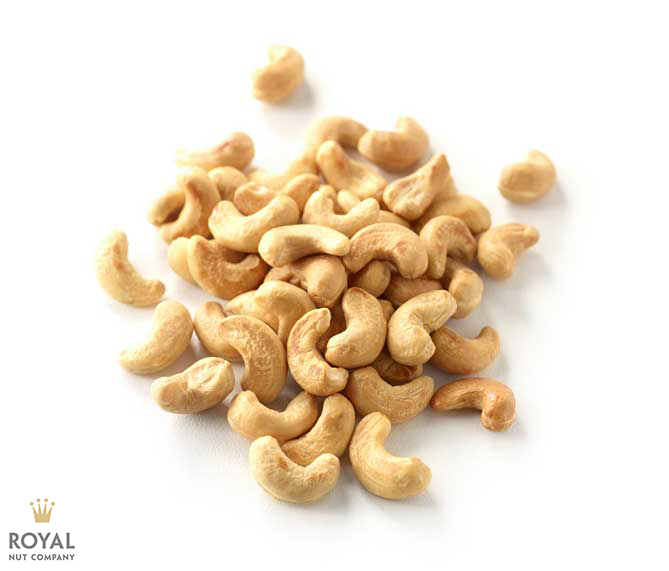 Dry Roasted Unsalted Cashew
From: $13.50
Dry roasting cashews is a long process but well worth it for the health benefits! They are slowly roasted without any oil until they are crispy and golden. Not all companies go to the effort of dry roasting, but providing healthier alternatives is what drives us here at Royal Nut!
Nutritional Info

| | | |
| --- | --- | --- |
| GRAMS PER SERVE | 50 | |
| SERVES PER PACK | 10 | |
| | PER SERVE | PER 100g |
| ENERGY | 1235kJ | 2470kJ |
| PROTEIN | 8.85g | 17.7g |
| FAT, TOTAL | 24.6g | 49.2g |
| SATURATED | 4.4g | 8.8g |
| CARBOHYDRATE | 8.75g | 17.5g |
| SUGARS | 2.85g | 5.7g |
| SODIUM | 5mg | 10mg |

Ingredients

Cashews

Health Benefits

Cashew kernels are packed full ofvitamins, minerals, antioxidants and phytochemicalsessential for the body as well as protein and healthy monounsaturated fats. Cashews contain antioxidants, and are naturally low in sugars and sodium. They are cholesterol free witha high energy density and significant amount of dietary fibre, both of which have a beneficial effect on weight management.Cashews also contain a number of vital minerals such as iron, zinc, manganese, copper and magnesium. Iron is used to help transport oxygen around the body to produce energy and zinc plays a role in the immune system and is essential for beautiful, healthy skin and nails. Both copper and magnesium contribute to healthy bones. Copper helps to protect the body against cell damage, itis vital in energy production and antioxidant defense, producing greater flexibility in blood vessels, bones and joints.

Country Of Origin

Product of Vietnam

Storage Instructions

Keep refrigerated before and after opening to ensure long-lasting freshness

How To Use

The dry roasted cashews are great in stir-fries and curries and can also be eaten as a snack. We have both salted and unsalted varieties.