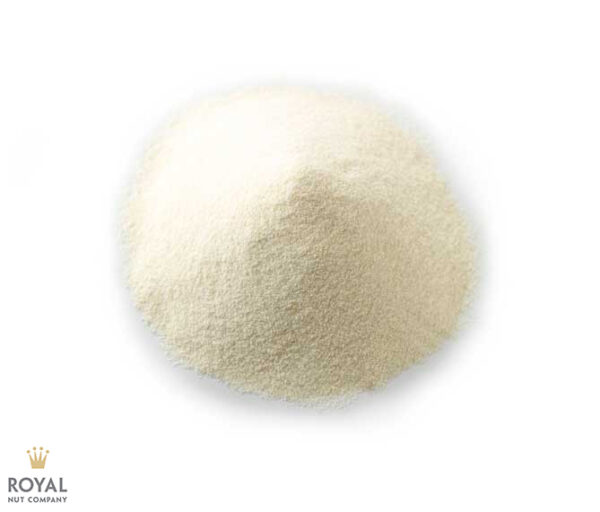 Fine semolina
$3.70
Semolina is made from the middle of the durum wheat grain, and was one of the very first types of flour developed. In fact, its name comes from the Latin root, "semola, " meaning flour. Egyptian scrolls and paintings describe its widespread use in ancient times, and that remains true today. In Greece, it's used to make halva. Throughout Europe and the Middle East, semolina is a popular base for sweets and breakfast cereals. In Italy, it's the essential ingredient in pasta, gnocchi, pizza dough and breads. In many northern European countries, semolina is boiled and served with milk and jam. A truly universal food! Fine Semolina, as the name suggests, is more thoroughly milled and looks like a fine flour.
Nutritional Info

| | | |
| --- | --- | --- |
| GRAMS PER SERVE | 50 | |
| SERVES PER PACK | 20 | |
| | PER SERVE | PER 100g |
| ENERGY | 688.5kJ | 1377kJ |
| PROTEIN | 5.35g | 10.7g |
| FAT, TOTAL | 0.6g | 1.2g |
| SATURATED | 0.1g | 0.2g |
| CARBOHYDRATE | 33.1g | 66.2g |
| SUGARS | 0.45g | 0.9g |
| SODIUM | 2mg | 4mg |

Ingredients

Semolina (wheat).

Country Of Origin

Product of Australia

Storage Instructions

Store in a cool dry area away from direct sunlight

How To Use

The fine variety of semolina is more commonly used for making bread, pasta and the famous Greek treat baklava. Semolina gives pasta its pleasant taste and texture, but can also be used quite effectively to thicken stews, as a base for soufflé, as a hot cereal or as a cooked meal on its own. When cooked before drying, it is used to make couscous, which is prepared like rice.