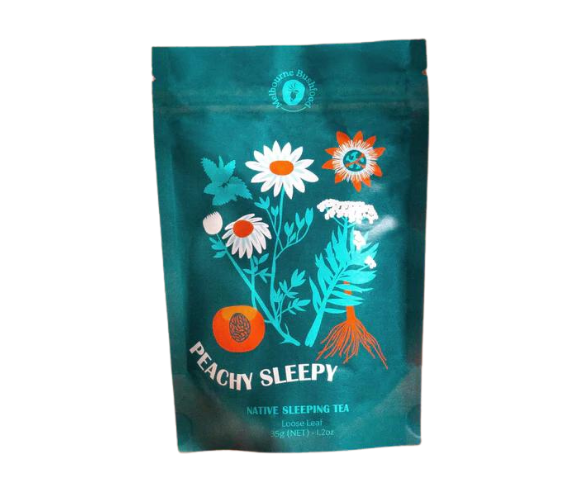 PEACHY SLEEPY TEA
$18.00
Formulated with our nutritionist, we've come up with an all-natural remedy to help you hit the hay faster so you'll be peachy sleepy in no time.
Using a blend of traditional Western and Eastern herbs combined with powerful native plants like Jilungin (a traditional tea that's been used for centuries for deep sleep) you'll be having the best shut-eye you've had in years! Not to mention you'll get to enjoy a delicious peach-flavoured tea each night.
You know the old saying, your body is a temple – so worship it!