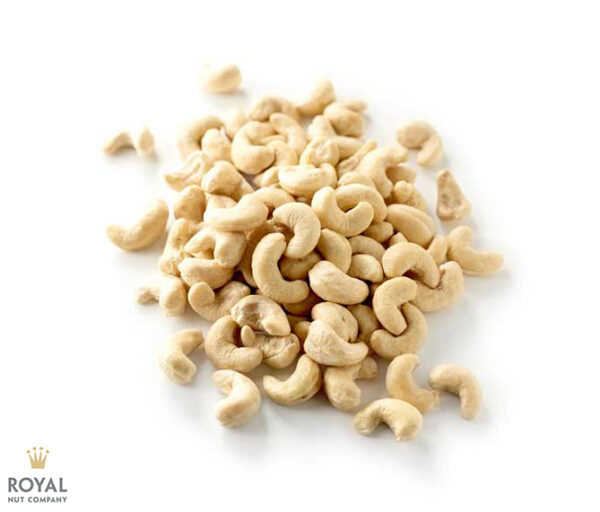 Raw Whole Cashew
From: $11.50
A very pleasant crescent! With their light golden colour, characteristic crescent shape and distinctive flavour, cashews are one of our most versatile nuts. They're also one of the most unusual! Cashews are actually seeds that grow on the outside of cashew apples, the pulp of which is very juicy, but the skin is fragile, making it unsuitable for transport. Originally grown in Brazil, Cashews are now also grown in Vietnam, India, Africa and in smaller quantities, in Australia. We source only the highest quality of cashews. There are about 20 different grades and we supply WW grade (Whole White) as they are without blemish. We also supply the largest kernels available and we do not accept any of the smaller grades. We guarantee you the highest quality, that have been hand-sorted, and the freshest cashew nuts available in Australia! *Cashews are never sold in the shell because the shells contain a poisonous chemical that must be removed before consumption. Once shelled the kernels are 100% safe to consume. NEW 5KG BULK PRICE AVAILABLE!
Nutritional Info

| | | |
| --- | --- | --- |
| GRAMS PER SERVE | | |
| SERVES PER PACK | | |
| | PER SERVE | PER 100g |
| ENERGY | 1254kJ | 2508kJ |
| PROTEIN | 10.5g | 21g |
| FAT, TOTAL | 23.5g | 47g |
| SATURATED | 4.75g | 9.5g |
| CARBOHYDRATE | 11g | 22g |
| SUGARS | 3.1g | 6.2g |
| SODIUM | 8.5mg | 17mg |

Ingredients

Cashews

Health Benefits

Cashew kernels are packed full ofvitamins, minerals, antioxidants and phytochemicalsessential for the body as well as protein and healthy monounsaturated fats. Cashews contain antioxidants, and are naturally low in sugars and sodium. They are cholesterol free witha high energy density and significant amount of dietary fibre, both of which have a beneficial effect on weight management.Cashews also contain a number of vital minerals such as iron, zinc, manganese, copper and magnesium. Iron is used to help transport oxygen around the body to produce energy and zinc plays a role in the immune system and is essential for beautiful, healthy skin and nails. Both copper and magnesium contribute to healthy bones. Copper helps to protect the body against cell damage, itis vital in energy production and antioxidant defense, producing greater flexibility in blood vessels, bones and joints.

Country Of Origin
Storage Instructions

Keep refrigerated before and after opening to ensure long-lasting freshness

How To Use

Our exceptionally high quality raw cashews are great for snacking and adding to salads and stir-fries, (though if you're looking for that characteristic crunch and flavour, check out our roasted varieties). They also have a unique trait. Because around 10% of their weight is starch, they are more effective than other nuts in thickening water-based dishes such as soups, curries, or making vegan yoghurts, cheeses and desserts. Their soft, moist texture makes them exceptionally creamy when used in this way. Something new to try!