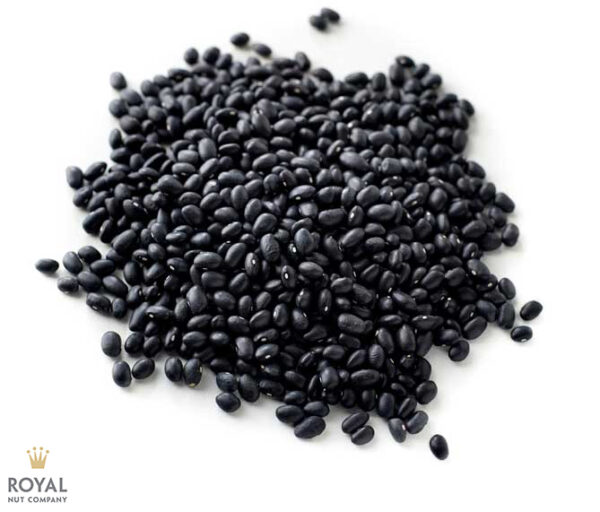 Black turtle bean
From: $4.50
Ay ay ay frijoles! Black Turtle Beans are a classic Latin super bean. Frijoles negros, or as they are more commonly known, Black Beans, are small, kidney-shaped beans with a shiny, black skin and creamy-coloured flesh. They have a dense, meaty texture and are a popular Mexican and Latin American ingredient in soups, burritos and almost anything else! Black beans have a velvety consistency and hold their shape well during cooking. They work wonderfully in soups, stews and salads and side dishes.
Nutritional Info

| | | |
| --- | --- | --- |
| GRAMS PER SERVE | 50 | |
| SERVES PER PACK | 20 | |
| | PER SERVE | PER 100g |
| ENERGY | 664kJ | 1328kJ |
| PROTEIN | 11.8g | 23.6g |
| FAT, TOTAL | 0.55g | 1.1g |
| SATURATED | 0.05g | 0.1g |
| CARBOHYDRATE | 25.25g | 50.5g |
| SUGARS | 1.1g | 2.2g |
| SODIUM | 6mg | 12mg |

Ingredients

Black turtle beans

Health Benefits

These tiny nourishing capsules contain fibre, protein and antioxidants; the 3 musts for a healthier you!

Country Of Origin

Product of Canada

Storage Instructions

Store in a cool dry area away from direct sunlight

How To Use

As with all beans, preparation requires a bit of forethought. After rinsing and sorting, black beans should be soaked for at least eight hours before cooking (overnight is best). Simmer for about 90 minutes, until tender and rinse again in a colander. Black beans are a staple ingredient in Latin American and Southwestern foods, such as burritos, tacos, chimichangas, and are often an essential component of the classic beans and rice side dish. Black beans also pair beautifully with grains, such as in a Quinoa salad. Alternatively try making a zesty Cuban black bean soup, certain to warm you up on cold winter days or anytime of the year you want to enjoy its nurturing essence.