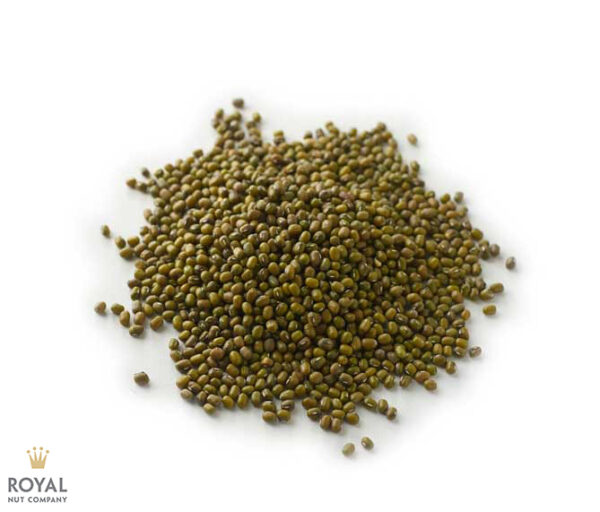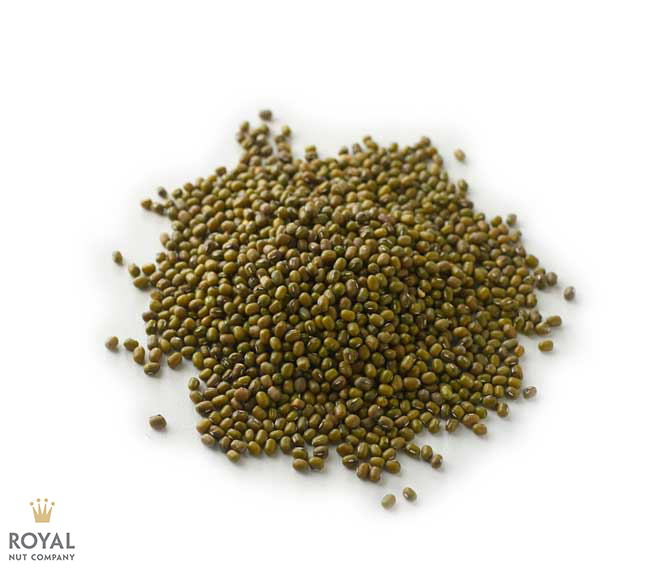 Green mung beans
From: $4.50
Mung Beans are tiny, tender beans that taste slightly sweet and are fantastically simple to use because they can be cooked easily without soaking. The mung bean is also known as green gram or golden gram and is mainly cultivated on the Indian subcontinent. They range in colour from green to yellow to black. They can be sprouted and used as a microgreen or cooked like a regular bean and incorporated into a hearty main dish. To sprout, soak beans overnight then keep damp and well-aired out of direct sunlight. Be sure to rinse them a few times a day so they don't dry out and to keep them from becoming contaminated with harmful bacteria. If you don't have a specialised sprouting container, you can place them in a glass jar with a piece of thin material over the top secured by a rubber band. This will allow you to rinse them easily without taking them out of the vessel. Once sprouted, the shoots can be enjoyed raw or thrown into a stir-fry or fried rice for some delicious crunch. Mung beans are also a tasty, healthy staple for soups and stews. Sometimes called the 'Food of the Angels', they are an easily assimilated form of protein and a marvellous base for a good, cleansing diet during the winter months.
Nutritional Info

| | | |
| --- | --- | --- |
| GRAMS PER SERVE | 50 | |
| SERVES PER PACK | 20 | |
| | PER SERVE | PER 100g |
| ENERGY | 900kJ | 1800kJ |
| PROTEIN | 1g | 2g |
| FAT, TOTAL | 0.2g | 0.4g |
| SATURATED | 0.05g | 0.1g |
| CARBOHYDRATE | 5.75g | 11.5g |
| SUGARS | 1g | 2g |
| SODIUM | 5mg | 10mg |

Ingredients

Green mung beans

Health Benefits

Yummy Mungie! Mung beans are a super nourishing delight! Hearty and nutritious, they contain B Vitamins, Vitamin C, protein, manganese and other essential nutrients required for a balanced diet. A popular food among vegetarians due to their high protein content, they also contain good amounts of fibre to keep your body energized, strong and healthy!

Country Of Origin

Product of Australia

Storage Instructions

Store in a cool dry area away from direct sunlight

How To Use

Once cooked, they can be added to soups, salads, casseroles or curries, but they are also often sprouted to make delicious crisp white bean shoots. Slow-cook mung beans with vegetables in broth and serve over brown rice, for an easily digested and super-healthy stew. For an appetiser, try rubbing garlic over toasted French bread slices and topping with cooked, seasoned mung beans. Delicious and nutritious!! Serve cooked mung beans as a side dish to chicken, tofu or tempeh. When using sprouted mung beans, they make a terrific addition to just about any Asian dish. They are amazing (and essential) in Vietnamese Spring Rolls. In Indian cuisine, they are known as Moong Dhal. Traditionally cooked with spices, herbs, ghee and vegetables, a dish of Moong Dhal creates a delicious, nourishing meal that is super easy to digest. A complete meal is often Moong Dhal paired with Basmati rice, vegetables and Indian roti (bread).